Front end 
Responsive website viewer – Free website presentation tool, hosted on this website.
Jquery – Jquery, most common cross browser compatible Javascript library.
Bootstrap 3 – Mobile first front end framework Invented by twitter.
layoutit.com – bootstrap 3 fast and free code generator.
Google Fonts – Extensive web friendly font library by Google.
Google Closure – Tools to minify js files and speed up loading times. Use in conjunction with chrome's pageSpeed Insights extension.
Google Chrome + Developer tools – The tool for front end debugging. Firefox + firebug is a good alternative.
Back end 
Content Management Systems
WordPress – Most popular blog/article focused PHP CMS. BuddyPress – Plugin for WordPress that extend it's functionality to a social media platform. Woocommerce – Plugin extends WordPress to an e-commerce platform.
Drupal – A robust complex CMS popular with enterprises. Has a steep learning curve for developers.
Magento – E-commerce CMS acquired by Ebay in 2011. The site still offers the free open source Community Edition as well as other paid editions and services. Steep learning curve for admin users.
Oxwall – Social media CMS with a small group of dedicated developers. The future of this CMS looks to be bleak.
AI CMS – Artificial Intelligence in CMS has been on the horizon for a while now. Although no main stream CMSs implements AI as of writing, the idea seems promising. The idea of tailoring the website content to suit different visitors has a very strong potential to reshape the internet of the future.
Operating Systems
Ubuntu – One of the most popular linux OS. Large community and excellent GUI.
CentOS – Open source version of RHEL (Red Hat Enterprise Linux).
Databases
MySQL – Open source relational database. WordPress current uses this database.
MariaDB – Designed to be a replacement for MySQL.

PostgreSQL –  Most powerful open source database.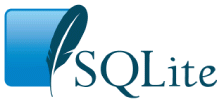 SQLite – small and light relational database used for small programs.
Integrated development environment

Eclipse – Mainly for JAVA, but has extensions for other languages. One of the earliest open source IDE I've used.
Netbeans – Open source IDE that's better suited to web development.
Jetbrains – PhpStorm and WebStorm  is what I currently use. These are pricy but worth the money. These IDEs has superior tools, syntax highlighting and auto complete functionalities.
Multimedia Software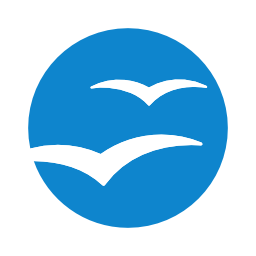 OpenOffice – Open source alternative to Microsoft Office.

Gimp – Open source image editing tool.
Audacity – Open source sound and music editing software.
Construct 2 – Game construction and prototyping software similar to gamesalad. Not free but worth the price.
Other stuff
Overapi.com – Summeries API and programming functions.
W3Schools – good database of all web programming with examples.
stackoverflow.com – Where programmers go when they get stuck.
sourceforge.net – Open source software heaven.
howtoforge.com – Linux and LAMP stack tutorials.
Pro Git – Free book with everything you need to know about Git and version control.
CodeSchool.com – New to programming? This is a great place to start. There's a number of free tutorial. Although as of writing (dec 2014) the number of programming languages on offer are still relatively limited.